Cloud computing offers many advantages - there's a good reason why you chose a WiFi solution with cloud management. So what could be more obvious than offering third-party services via the cloud. It eliminates the need to search for compatible services. Plus, all subscriptions are easy to install, centrally manageable and scales to fit your needs. Sounds too good to be true? But it's not, because the new marketplace integrated into the Plasma Cloud makes it easy to select and install services.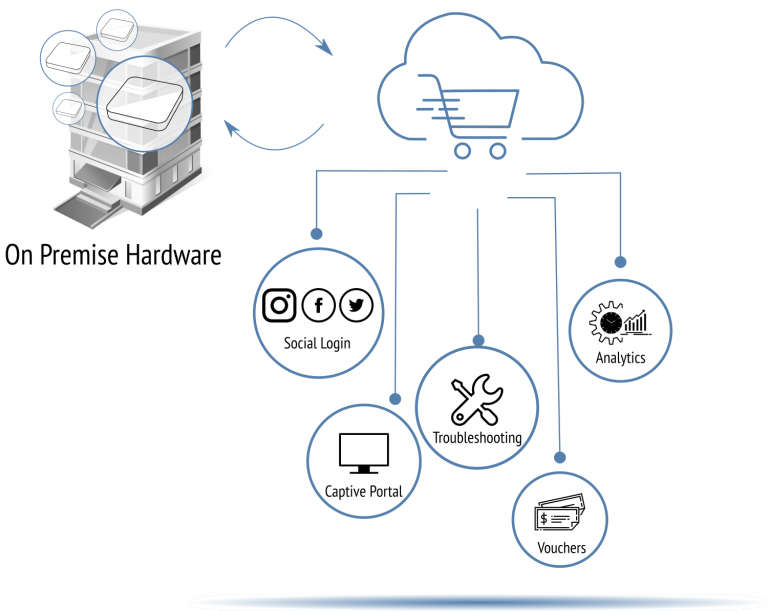 The unique and simple concept can be illustrated using the example of Fydelia, the first provider of vouchers and splash pages on the marketplace. First you choose the service and plan that suits your requirements. Billing is then conveniently done via the integrated payment system. The service is then automatically configured in the selected networks. Note: Due to the current situation, Fydelia offers its services free of charge for the entire 2nd quarter of 2020. New customers will thus benefit from a free 3-month test phase.
The unique market thus enables new services to be launched within a few minutes. Complicated set-up procedures and compatibility problems are now a thing of the past. This reduces effort and costs while increasing the benefits of the Plasma Cloud WiFi solution.
In addition to solutions for vouchers and splash pages, a number of other services are also conceivable: Social logins, DNS filtering, VPN, WiFi marketing, visitor analysis and much more.
Would you like to offer a suitable solution on the marketplace and thus benefit from an increased customer reach? Or is a particular service missing on the marketplace? Then simply send us an e-mail and we will be happy to put you in touch with Plasma Cloud.